Meet The GulfSAR Team
GulfSAR is an Elite, all-volunteer swiftwater rescue response team of ordinary citizens, most with full-time jobs. Our team members are an eclectic group from a variety of backgrounds and professions, but each team member brings their particular skill set to GulfSAR in order to help set our team apart from the rest. We all feel a sincere desire to use our unique skill sets to better serve our community.
If you're looking for experience, our team currently has over 350 years of experience, with over 150 years of Disaster Response experience amongst our Board of Directors | Core alone.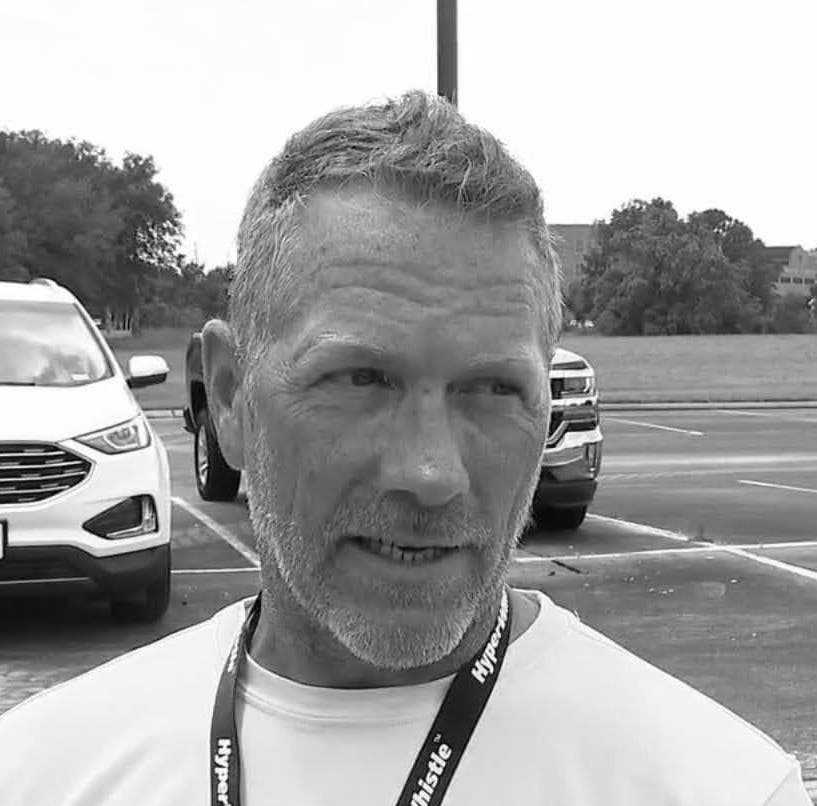 Jake Stovall + K9 Karma
Founder | Director | K9 Team
Jake Stovall began his love for water rescue training at age 15, certifying as a lifeguard and first aid. That transformed to a full time commitment to Flood and Swiftwater rescue in 2004 and has included rescue deployments to over 20 hurricanes, dozens of flood events and hundreds of successful victim evacuations. With certifications far exceeding NFPA requirements, including Flood and Swiftwater Technician Level 2, Boat Technician, ICS 100, ICS 200 and ICS 2200 and less than 10 hours to be certified as a Flood and Swiftwater instructor. He formed GulfSAR in 2020, with hand picked specialists in their field, with one goal: to have an elite group of highly trained, dedicated volunteers save those who cannot save themselves!
"It is an honor to have the best volunteers in their field come together with a common purpose. From our planning, comms and dispatch to our rescue swimmers and K9 specialists, each puts their lives in one another's hands, knowing a cohesive unit can be the difference between life and death of evacuees."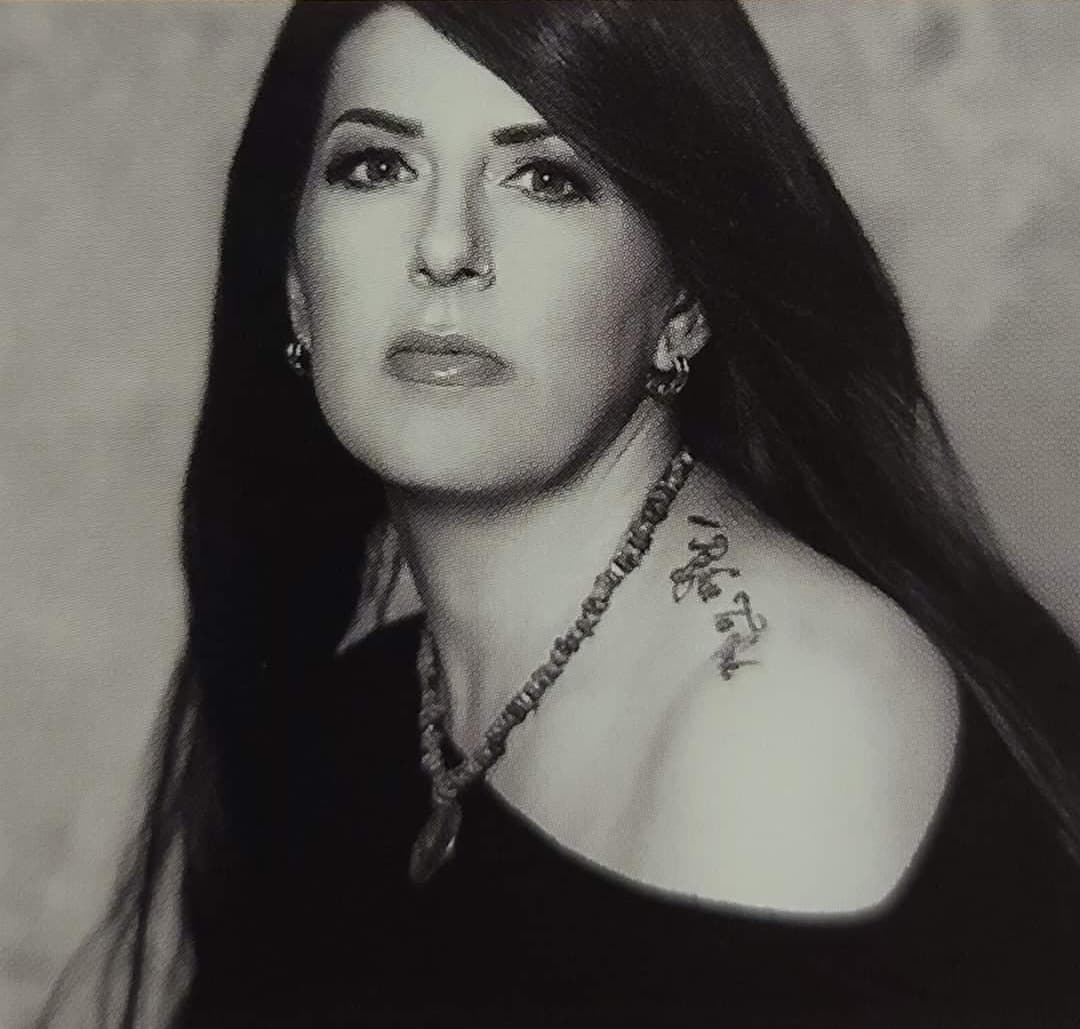 Robbyn Rene
Assistant Director | Lead Comms | EMT
Robbyn Rene's passion for Search and Rescue began April 19th, 1995, when as a young EMT she answered the call for all available First Responders to assist the Alfred P. Murrah Federal Building in Oklahoma City. Over the years, she continued assisting with evacuations and Search + Rescues for Hurricanes and Wild Fires by any means necessary, using the contacts and skills she had acquired through her EMT work and 911 Dispatching for Stanislaus County. As fires and hurricanes increased in intensity and frequency, so did Robbyn Rene's involvement, transforming from a part-time passion to a full-time obsession during the 2020 Hurrican Season. In the Fall of 2020 she joined the GulfSAR Team. "This isn't a Team, GulfSAR is a family. And there is nothing better than working with a highly skilled, elite group of people that work seamlessly together, due to the trust we've built as a family over the years."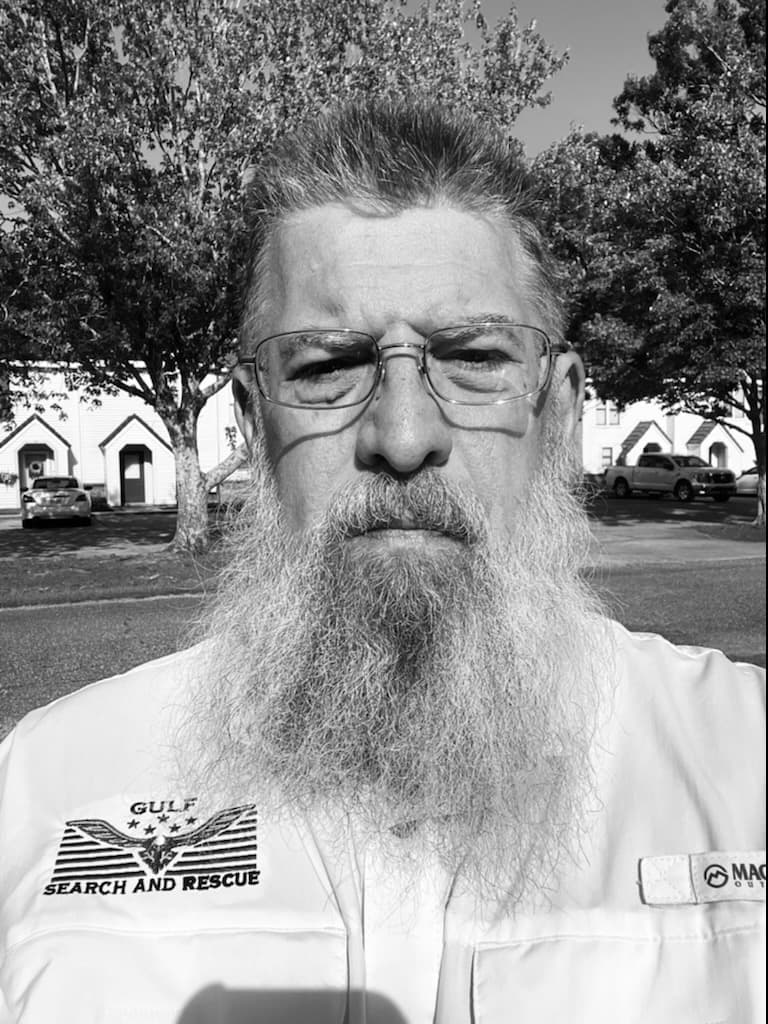 Ken Turner
Media + Law Enforcement Liason
Ken's roots in helping other people has its origins from his youth and time in Scouting. As a Life Scout, the words of the Scout Oath and Law formed a framework that he strives to live by. As an adult, Ken went on to serve 15 years as a Law Enforcement Officer. During this time he was trained and served on the rescue squad. Ken got back into Scouting as an adult leader, teaching skills to youth as well as advanced leadership training to other adults. He is a FCC licensed Amateur Radio Operator and helps Gulf SAR in support behind the scenes in logistics, operations, communications and liaison to LEO agencies.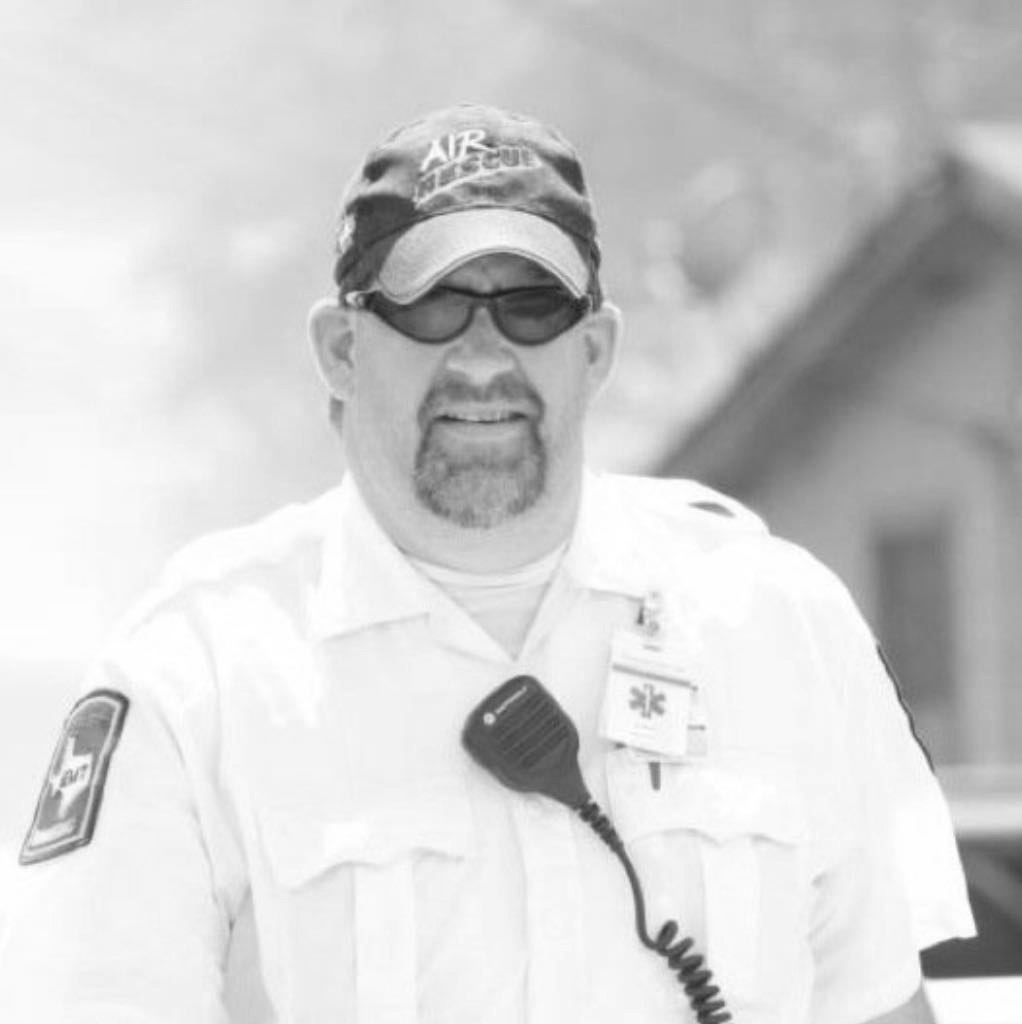 AJ Martin
Logistics | Paramedic | Comms
US Army Veteran
26 years working in the Fire and EMS Fields as a Critical Care Paramedic.
Alpha Team Lead for multiple Hurricane and natural disasters dating back to Katrina.
EVOC, NIMS, CPR, ACLS, PALS and PHTLS.
Father and Husband.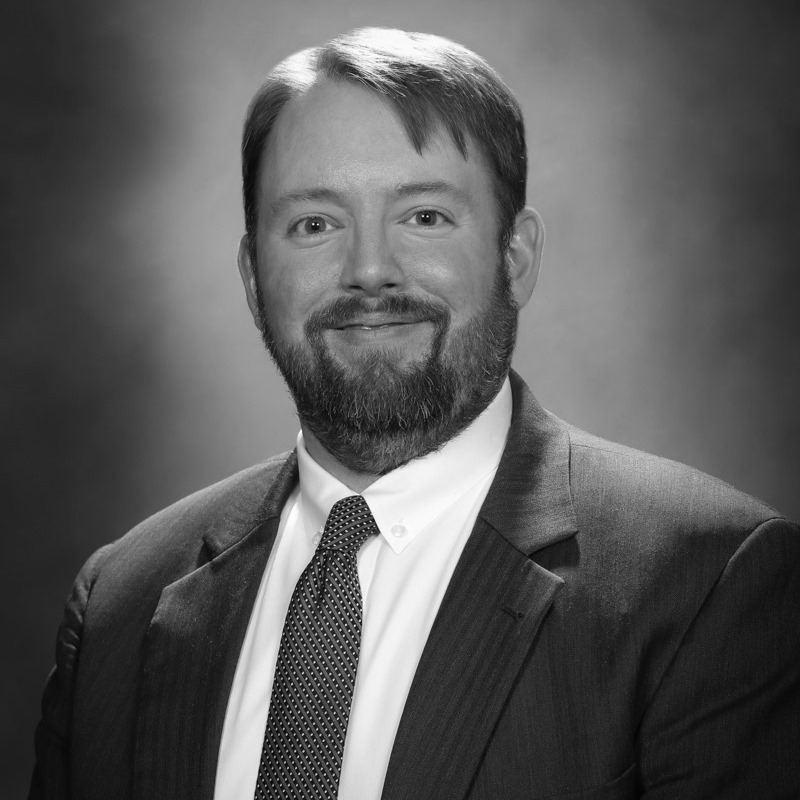 Charles Teel
Cyber Security & Risk Management | Technical Advisor
Charles is a cyber security expert and disaster response professional with experience in volunteer response in almost every storm to hit Southeast Texas and Southwest Louisiana since 2005 including Rita, Ike, Harvey, Imelda, Laura, Delta, the 2021 Texas Freeze, and more. Charles earned his Masters from the Texas A&M George Bush School of Public Service & Administration with a concentration in Homeland Security and Critical Infrastructure Protection. He is also a Fellow with The Institute of Strategic Risk Management. Aside from disaster response expertise, Charles also has over twenty years of software development and cyber security experience where he has led project development in the Americas, Europe, Asia, Africa, and Australia. He has certifications in ICS 100, 200, 360, 523, 700, 800, and 2200.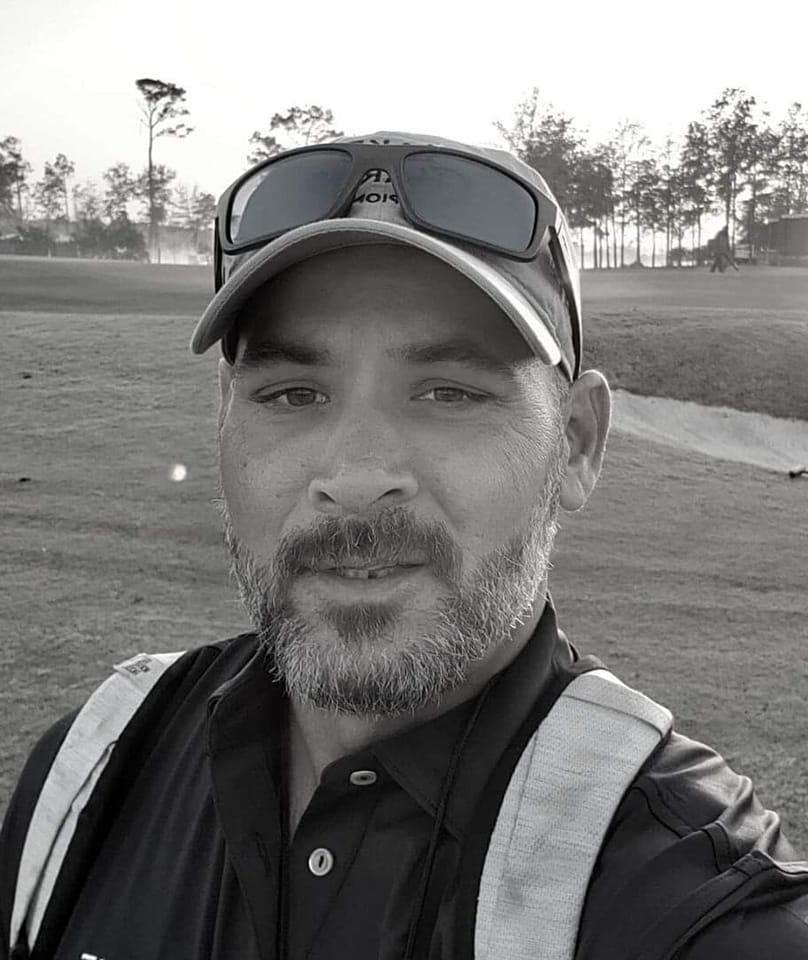 Roger Bee
Swiftwater Rescue Team
Roger Bee began his life of selfless service and hurricane rescue unlike most.  He and his wife literally traveled 1500 miles from their home, to Lake Charles, Louisiana to help victims of Hurricane Laura.  It was during Hurricane Delta that Roger was asked to participate in actual flood rescues that his passion took off.  He now calls Louisiana home and not only rescues people, but rescues dogs and gives them furr-ever homes.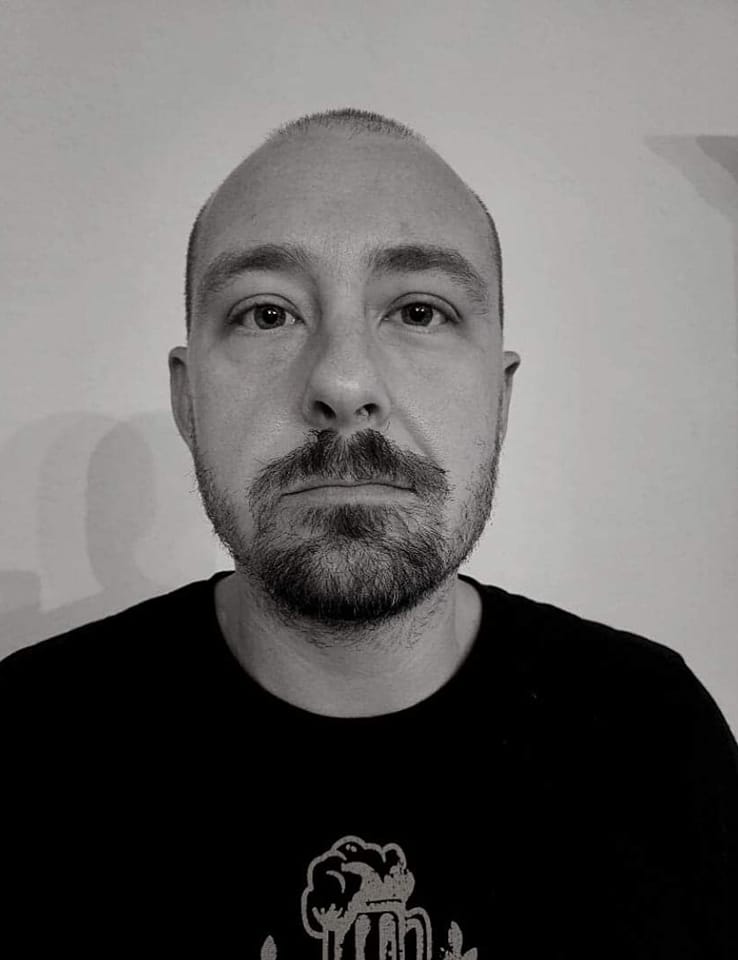 Brandon Blankenship
Swiftwater Rescue Team
Brandon is a U S Army combat veteran who was stationed at Fort Hood Texas from 2002-2008. He served two tours in Iraq. He is also a former EMT. Brandon now resides in Florida with his wife and daughter. He is an avid outdoorsman who enjoys hiking and kayaking.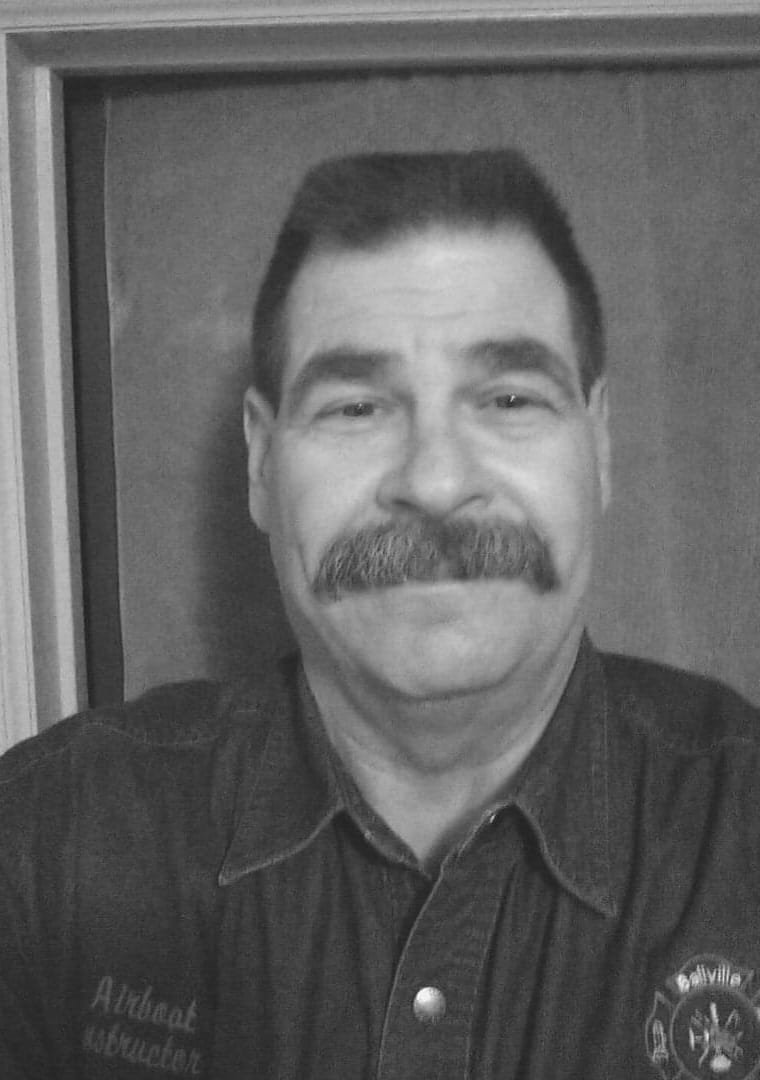 Brian Edwards
Swiftwater Rescue Team | Airboat Team Leader
Brian Edwards is a 40 year veteran of the rescue industry and is Owner/Instructor of Airboat Training Service of North America, LLC. ATS is a specialized company that conducts advanced Airboat Operations Training in Search/Rescue, Swiftwater Rescue, Ice Rescue and Flood Rescue to Government Agencies, Industry and Fire/Rescue departments throughout the world. During Hurricane Katrina, Brian was one of 10 airboats that conducted rescue operations for the three hospitals in downtown New Orleans.10 airboats over 3.5 days moved over 4,400 victims during daytime operations only, and another 400 were rescued by Brian's airboat alone on the 4th day. Brian was awarded The 1999 Firefighter of The Year for Ballville Twp. Volunteer Fire Department, and then again Countywide for Sandusky County (Ohio) of the same year.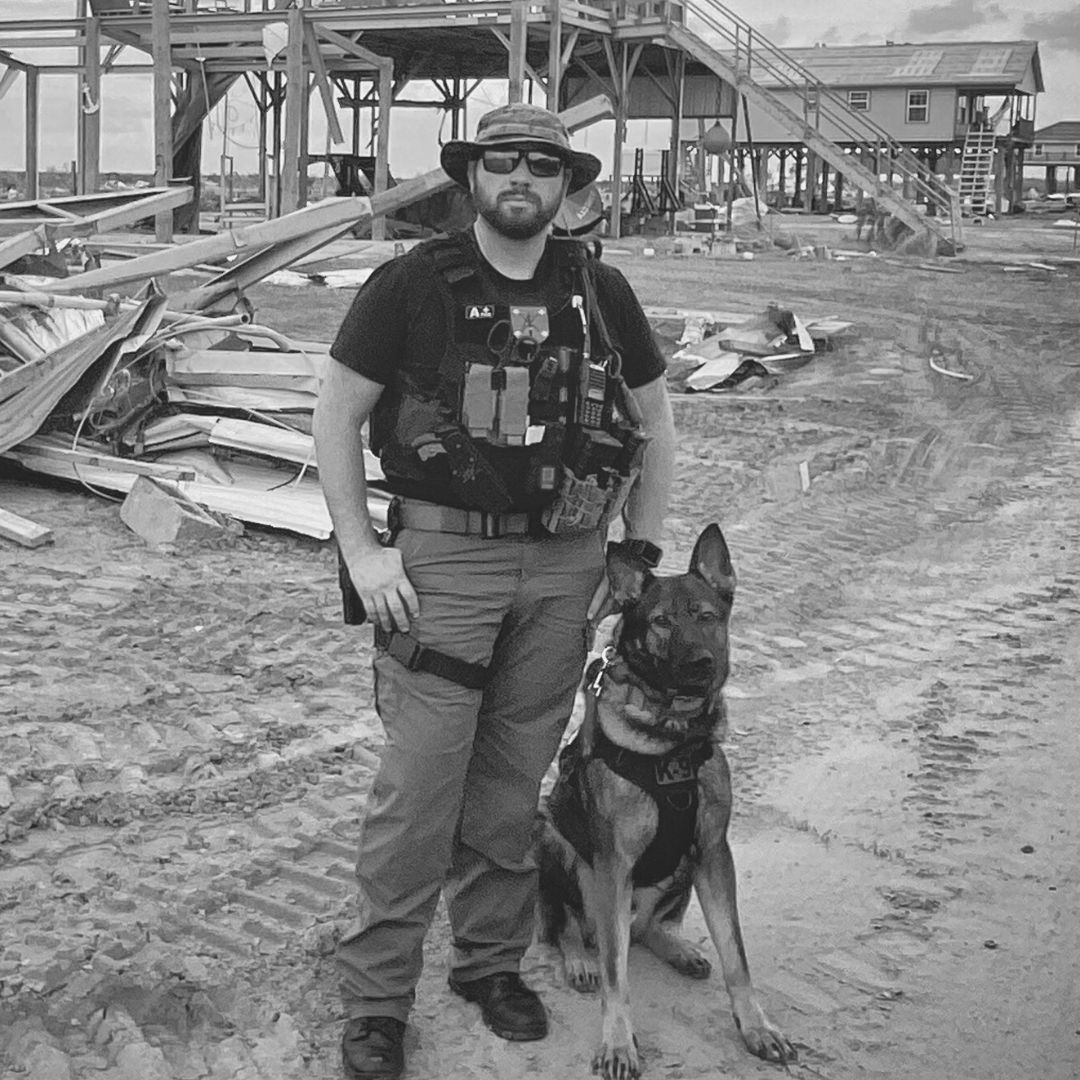 Zander Hall + K9 Bax
Swiftwater Rescue Team | K9 Team
Zander Hall's passion for rescue began at an early age. At 16 he started kayaking in rivers of the Colorado rockies, that's when he took his first swift water rescue course. By 18, he was already volunteering with his local fire department. Through college he volunteered with the Arizona Rangers, where he began gaining experience in law enforcement. Zander gained his Bachelor's in Aeronautics and left the state of Arizona; having also gained his rotorcraft pilot's license, and instrument rating. Zander, through some twists and turns, spent a little more time in law enforcement, worked as an EMT, and then followed his other passion for water. Zander became a full time Charter Captain in the Florida Keys, and owns Lightly Salted Charters.
We can't forget to mention Zander's first mate, Bax. Bax isn't just his first mate though, Bax is also a member of the team! He's a certified K9, and has been on numerous deployments to disaster zones alongside Zander. Both deployed to Laura, Delta, and most recently Ian. Bax and Zander are excited to continue tuning their skills and helping the best way they know how to: on the front lines, with Gulf SAR.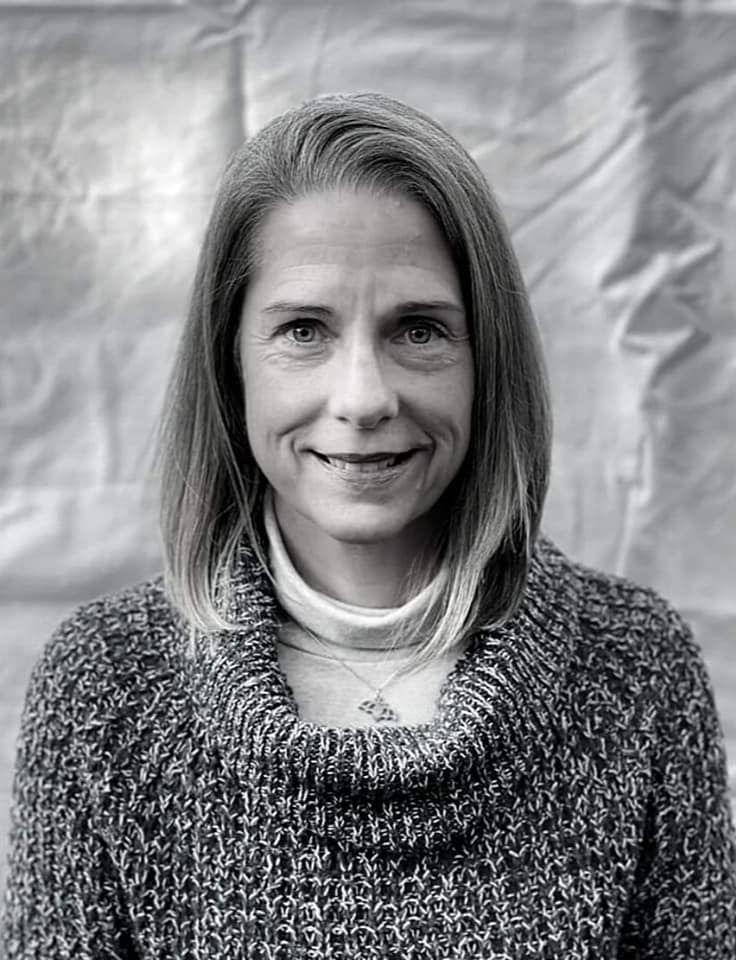 Tami Hudson
Swiftwater Rescue Team | RN | K9 Team
Tami is a registered nurse leading a hereditary genetic testing and high-risk breast program in South Mississippi. She has experience in med/surg, emergency department, and surgery. She is also a MS state-permitted wildlife rehabilitator specializing in bats, skunks, opossums, and snakes. She is fostering the next generation of SAR – her 12-year-old granddaughter, who desires her own cadaver dogs.  She has been training with her granddaughter (and dogs, Lucky and Lola) over the past year developing the skills she needs to be an excellent K9 trainer and team member. FEMA, TEEX, BLS/CPR, RN/BSN/BHCN…and Granny!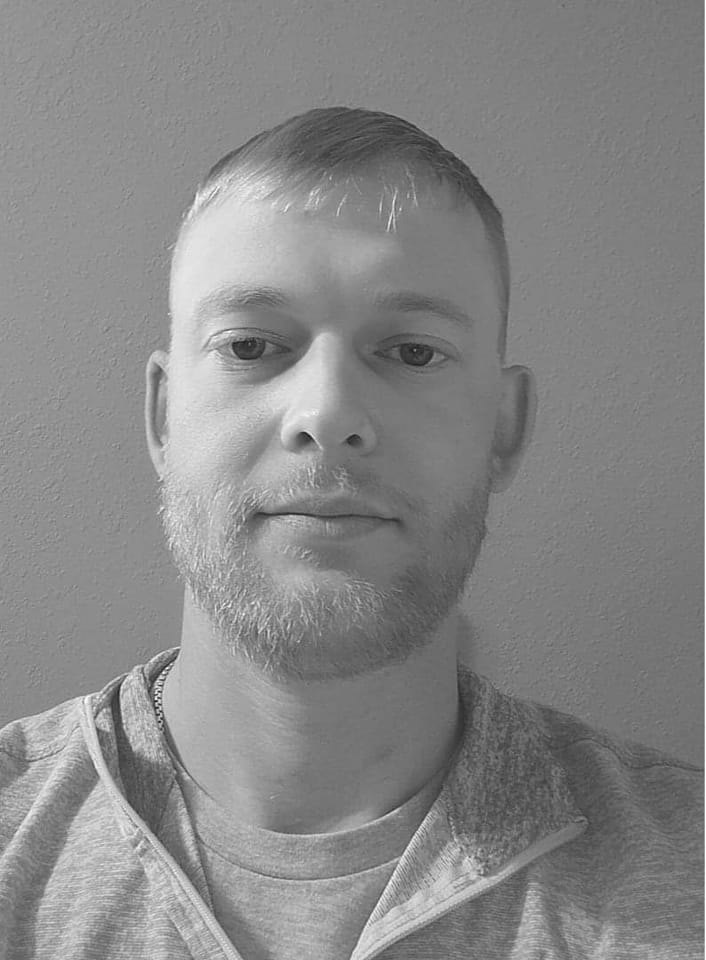 Jordan Nelson
Swiftwater Rescue Team
After serving in the Army for 12 years, with deployments to both Iraq and Afghanistan, Jordan Nelson decided to join GulfSAR to put his military skillset to use saving people. Jordan's previous Hurricane Search and Rescue work includes Hurricanes Matthew, Florence, Dorian, and Ian.

"I have been fortunate enough for God to place me in some pretty tough spots, in order to help save people, and I look forward to continuing this journey as it's become the passion in my life."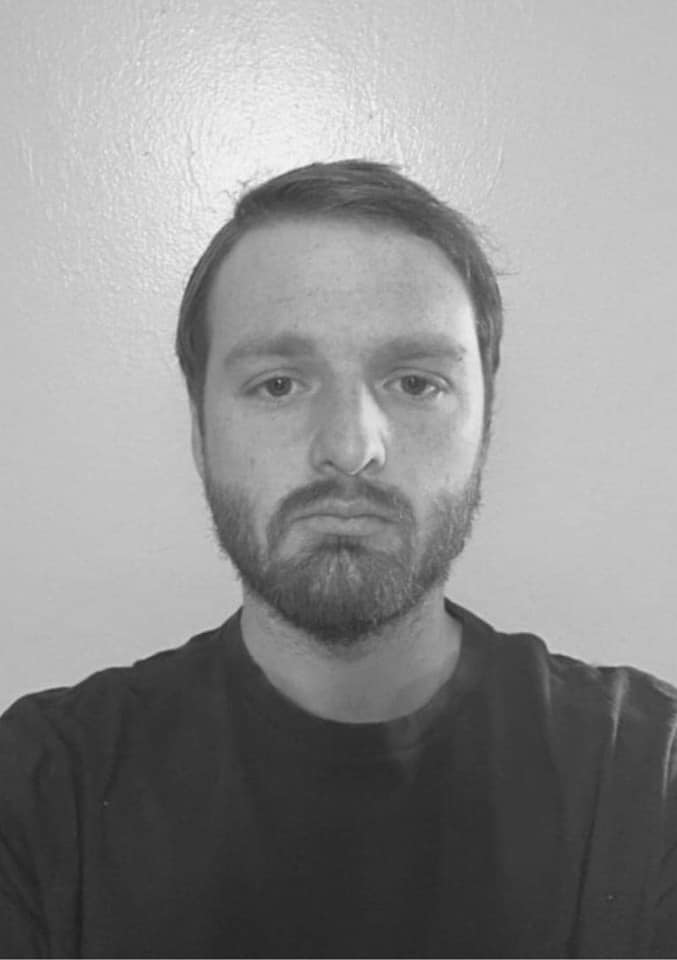 James "Pope" Popiol
Swiftwater Rescue Team
Growing up on the coast of south Florida, water has always been a big part of Pope's life. At 18, Pope left for the Army with the goal of helping those in need. While enlisted, he learned a multitude of skill sets from first aid to rappelling and after leaving the service his initial goal never changed. When Hurricane Ian destroyed his hometown, he volunteered to help rescue those in need. Pope is an FCC-licensed Amateur Radio Operator and continues to acquire new certifications or skills that will help further GulfSAR's goal of being "highly trained and dedicated to saving those who cannot save themselves".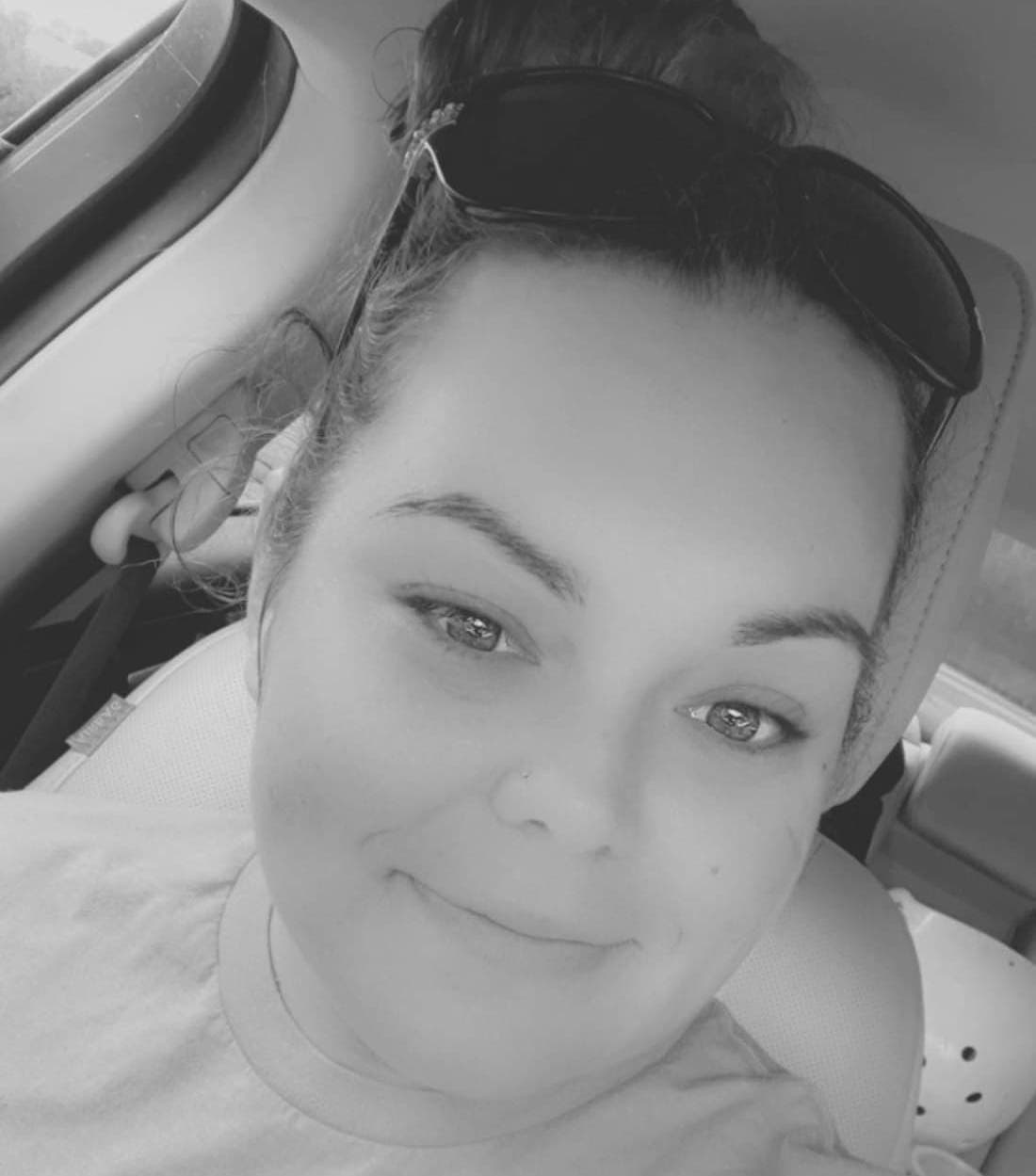 Miranda Garner
Executive Assistant | Comms
Miranda Garner is a proud mother of two and a nursing student. Living in Mississippi, she became involved in hurricane rescue and relief after personally seeing the devastation that happens post hurricane, the enormous amount of people panicking and stuck with nothing. Living on the Gulf Coast, Miranda's family has been the ones in need and the help and resources available today wasn't around. "I want to continue to be the light through some of people's darkest days!"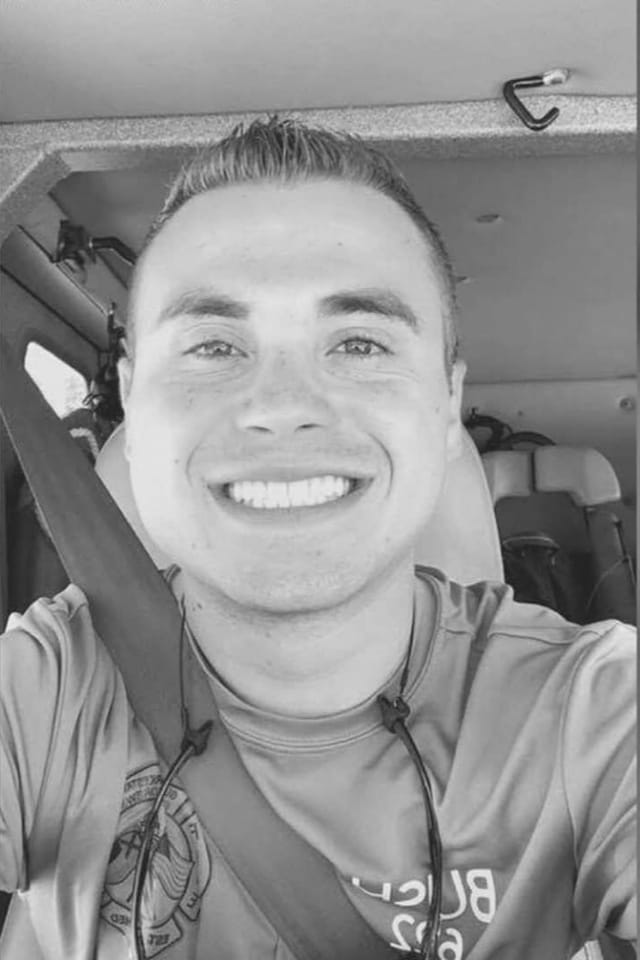 Colin Bush
Swiftwater Rescue Team
Colin Bush has put his passion for helping others in times of need to work through his Disaster Response efforts since 2016. Colin has a degree in Emergency Medical Service, a Bachelor's Degree in Business Administration, and has been a Volunteer Firefighter in his community since 2019. Along with FEMA National Incident Command Systems Certifications required to be a member of the GulfSAR Team, Colin also holds Instructor Certifications for CPR, First Aid, AED, Basic Life Support, ALS, PALS, and Emergency Medical Responder.
Jack Brosius
Swiftwater Rescue Team
Dawn Courtney + K9 Lakota
K9 Team
Dawn Courtney has a background in contract security in Hazmat Environment, lifeguard/swim instructor, and Volunteer Firefighter/First Responder. Living on the Gulf Coast, Dawn saw a need and had a desire to help others following Hurricane Katrina. Upon retirement, Dawn began training with her Cadaver K9, K9 Lakota, and holds multiple certifications, including ICS and TEEX Swiftwater Rescue certifications. Dawn decided to join GulfSAR after deploying to Florida with K9 Lakota to assist following Hurricane Ian.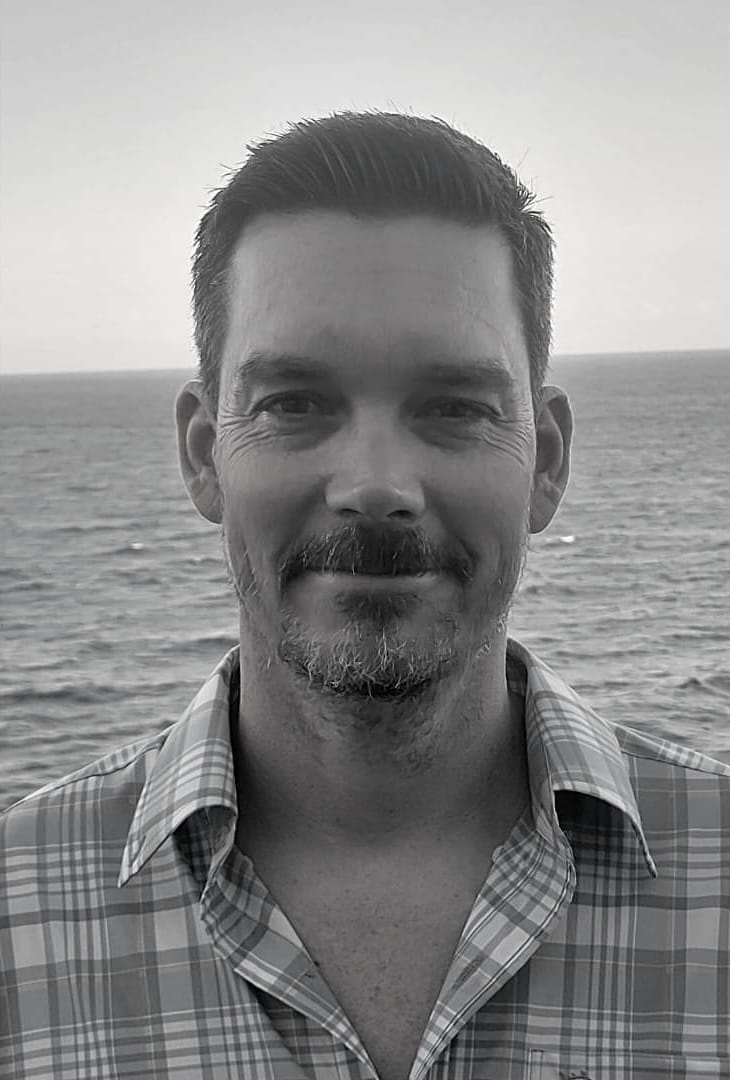 Robert Holiday
Swiftwater Rescue Team
As a former firefighter of almost 15 years, Robert wanted to continue helping others. After hurricane Ian hit Florida, Robert wanted put his years of training as a First Responder to use helping those that were trapped by the flood waters in his home state of Florida. This began his passion for water search and rescue.
As a former boy scout, he is an ASM for scout troop 143 in Fruitland Park, FL. He has 4 sons that were/are active in the troop.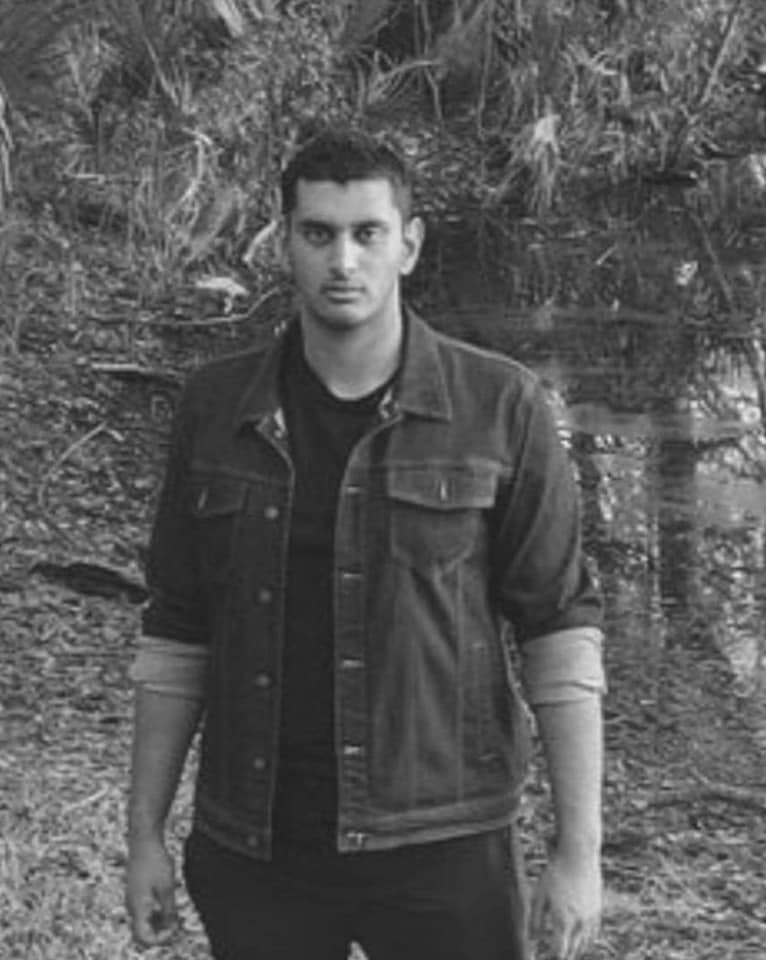 Ahrad Nathan
Swiftwater Rescue Team | EMT
Ahrad Nathan is a California native currently residing in Florida, where he is enrolled in a postbaccalaureate program with the eventual goal of becoming a physician. While in school, Ahrad has put his EMT credentials to work and has thousands of hours working in the back of an ambulance. When he's not studying or working, Ahrad trains in martial arts, primarily boxing, Muay Thai, and Brazilian Jui Jitsu. In addition to his FEMA ICS certifications, he also holds certifications in NREMT, EVOC, and CPR/BLS.
Kelly Swords
Swiftwater Rescue Team
Kelly Swords experienced the effects of hurricane disaster first hand during Hurricane Harvey, having to be evacuated from the floodwaters and having her home destroyed.  So when Hurricane Laura ravaged Lake Charles, her calling began in rescue.  As a certified and experienced diver, she has now added certifications in Flood and Swiftwater Technician I and II and many FEMA Incident Command courses.  Kelly also has been vital in GulfSAR deployments, even saving a teammate and a potential victim following a boat capsizing during  Hurricane Ida.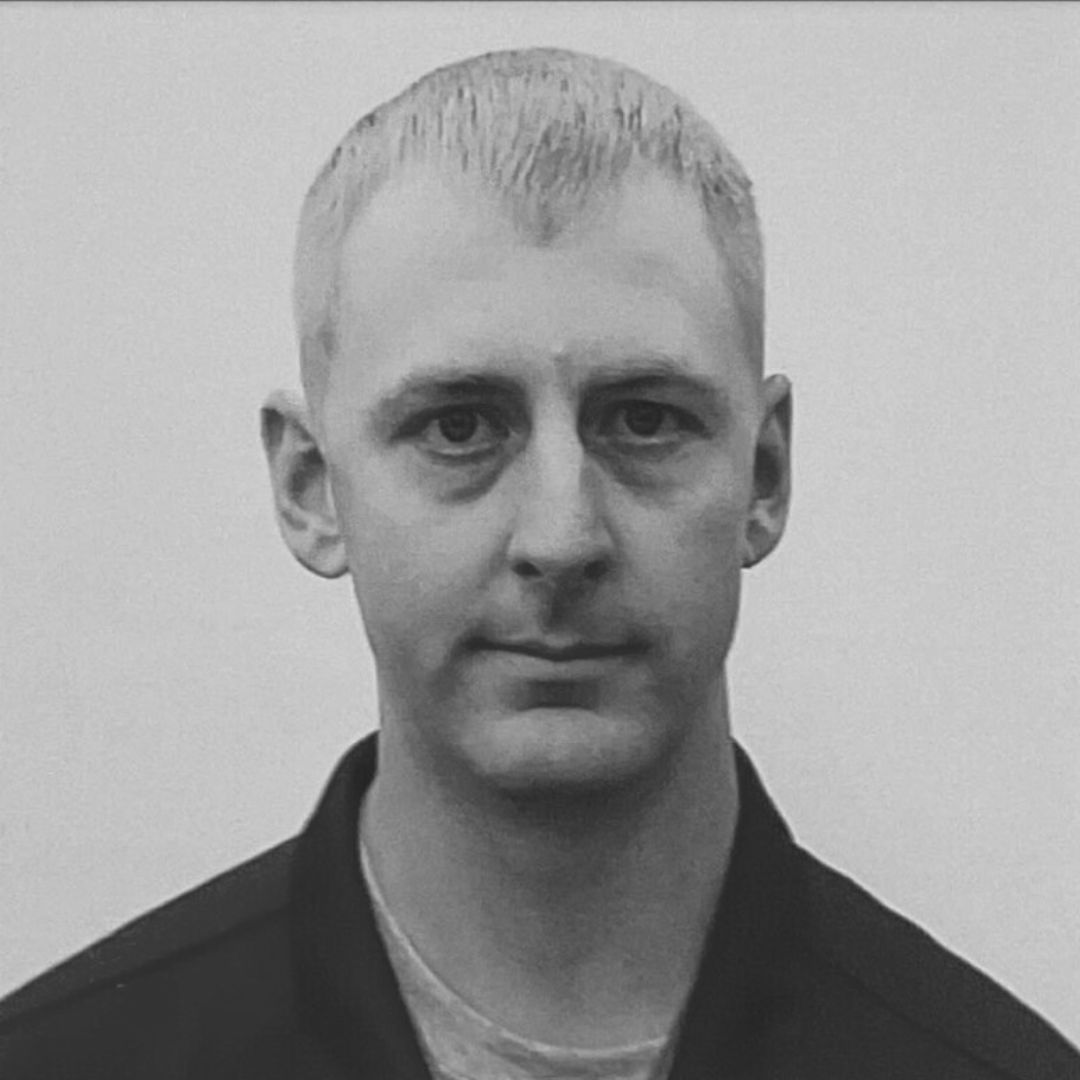 James Seiffert
Swiftwater Rescue Team
James Seiffert's passion for helping others started in 2014 when he decided to join his local volunteer fire department at the age of 18. Department training led him to a flood and  swift water rescue course where he saw a need to help others on a larger scale. After hearing testimonies from the lead instructor of the FAST1 course (who happens to be an active GulfSAR member), James decided to join GulfSAR. James' current certifications are: FAST 1, TEEX Swiftwater Rescue, BLS Provider, FEMA ICS-100, ICS-200, ICS-700, and ICS-800. James continues to pursue training that will make him a better asset to GulfSAR.